Welcome to SNK Wiki
This is SNK Wiki, a project that was created for fans of the games developed by the Japanese company
SNK.
If you have anything you'd like to share with us about the company,
feel free to help
!
¡Los fanáticos en español pueden visitar este wiki
aquí
!
1,725 articles since February 2008.
Contents
Featured article
Rera (レラ, Rera), whose name means "wind" in Ainu, is a character in the Samurai Shodown series. She is based on the alternate palette swap of Nakoruru (noted for her evil grin during her victory images since Samurai Shodown). The developers admit basing her mannerism on Nakoruru's "Rasetsu/Bust" form, a different shade of the girl that appears to predominately have her own persona in Samurai Shodown 64-2, and whose P2 palette (violet, orange-trimmed) served as base for Rera's costume (violet with peach colored trim) costume. Seiuchi adds that her stoic yet forceful nature in the Nakoruru ADV game was inspired by Basara and Kagaribi's tragic story.
The "Rasetsu/Bust" form of Nakoruru often feels unashamed in her victories and wasn't afraid to tempt others to do "the easiest thing", such as abandoning the conflict or pitting good comrades against one another. In the first OVA for the series, people aside from Nakoruru are able to see and talk to her, featured as a separate unexplained being resembling Nakoruru. Like a trickster in plays, she disappears and enters as she pleases, usually to "play" with another person that Nakoruru holds dear. She even threatened to kill her other half if her way didn't succeed. It is said that Nakoruru suppressed this side of herself as it saw killing as a necessity to protect nature.
Helping out
To write a new article, just enter the article title in the box below.
Not sure where to start?
Adding content
Talk and more...
Check out the community portal to see what the community is working on, to give feedback or just to say hi.
What's new on SNK Wiki
August 2017
3D Animation: The King of Fighters: Destiny Episode 1 & 2 are available for viewing on Youtube
May 2017
15 SNK Neo-Geo classics are now available DRM-Free on GOG.com!
Nintendo Switch™ ACA NEOGEO series achieves over 200,000 downloads worldwide!
February 2017
SNK announced The King of Fighters XIV World Championship (WCS). The grand finals were held in Tokyo on February 18. An archived live steam of the finals is available on their Twitch.
April 2016
SNK Playmore is now SNK and will be reusing its older logo and motto.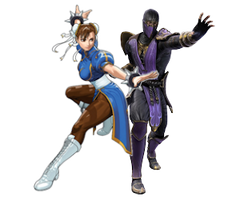 Fighting Games
Go to these sites for info or for help with your own wiki!
Bloody Roar • Capcom • Darkstalkers • Guilty Gear • Injustice: Gods Among Us • Killer Instinct • Mortal Kombat • M.U.G.E.N • Punch-Out! • Rise of the Robots • Skullgirls • Smash Supreme • SNK • Soulcalibur • Street Fighter • Super Smash Bros. • Tekken
Want your community included? See how!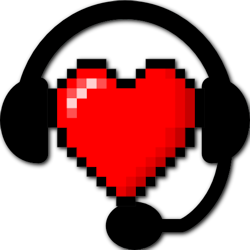 General Gaming
Go to these sites for info or for help with your own wiki!
Capcom • Game Ideas • Humongous Entertainment • JumpStart • Koei • Nintendo • Nitrome • SEGA • SNK • Steam Trading Cards • Tamagotchi
Want your community included? See how!

Ad blocker interference detected!
Wikia is a free-to-use site that makes money from advertising. We have a modified experience for viewers using ad blockers

Wikia is not accessible if you've made further modifications. Remove the custom ad blocker rule(s) and the page will load as expected.