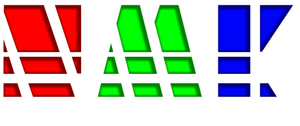 Nihon Maicom Kaihatsu, simply known as NMK, is a defunct Japanese game developer. The company initially worked as a second party developer for Jaleco, later moving on to make their own arcade games during the early 90's until their eventual demise in the mid 90's. NMK has gained cult status for their Shoot 'em Up titles.
NMK only made a single game for the Neo Geo, which was also their last game.
Argus
Valtric
Butasan
Psychic 5
Mahjong Daireikai
Double Dealer
Hacha Mecha Fighter
Quiz Gakuen Paradise
Thunder Dragon
Riot
Saboten Bombers
Bombjack Twin
GunNail
Quiz Panicuru Fantasy
Thunder Dragon 2
Arcadia / Rapid Hero
Ad blocker interference detected!
Wikia is a free-to-use site that makes money from advertising. We have a modified experience for viewers using ad blockers

Wikia is not accessible if you've made further modifications. Remove the custom ad blocker rule(s) and the page will load as expected.