The King of Fighters EX2: Howling Blood
Talk

0
Share
Ad blocker interference detected!
Wikia is a free-to-use site that makes money from advertising. We have a modified experience for viewers using ad blockers

Wikia is not accessible if you've made further modifications. Remove the custom ad blocker rule(s) and the page will load as expected.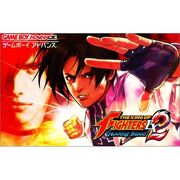 The King of Fighters EX2: Howling Blood is a fighting game released by Playmore, MMV and Sun-Tec for the Gameboy Advance. It is based on The King of Fighters 2000 and is the sequel of The King of Fighters EX. It was also ported for the N-Gage as The King of Fighters Extreme.
In this storyline, there are not three sacred treasures, but ten. A man named Gustav Munchausen is trying to revive the spirit of Leopold Goenitz by channeling it in a boy's body. The boy, Sinobu Amou, is one of the ten sacred treasures, and Gustav hosts the King of Fighters EX2 tournament to test his new weapon's power.
Characters
Edit
Playable Characters
Edit
Hero Team
Edit
Fatal Fury Team
Edit
Sakazaki Family Team
Edit
Psycho Soldiers Team
Edit
Yagami Team
Edit
Ikari Warriors Team
Edit
Korea Team
Edit
External Links
Edit