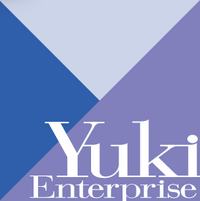 Yuki Enterprise
(悠紀エンタープライズ) is a Saitama-based video game development company. They are best known for their table-top Japanese chess series,
Morita Kazuro
. They gained intellectual properties of the Samurai Shodown series and created their first fighting games,
Samurai Shodown V
and
Samurai Shodown V Special
. Most of the art, story, and gameplay direction was conducted by Yuki Enterprises with
BrezzaSoft
making quality checks.
In 2006, they renamed their company to Examu Inc. and published the 2D fighting game, Arcana Heart, alongside its sequels.
Their official website can be seen here.
Ad blocker interference detected!
Wikia is a free-to-use site that makes money from advertising. We have a modified experience for viewers using ad blockers

Wikia is not accessible if you've made further modifications. Remove the custom ad blocker rule(s) and the page will load as expected.